The Essential guide for a Teacher Buying First Home
This guide gives you all the information you need as a Teacher Buying your First home. We try and break down the different areas that you may need more information and help.
You voluntarily choose to provide personal details to us via this website. Personal information will be treated as confidential by us and held in accordance with GDPR May 2018 requirements. You agree that such personal information may be used to provide you with details of services and products in writing, by email or by telephone. By submitting this information you have given your agreement to receive verbal contact from us to discuss your mortgage requirements
Do teachers get help with buying a house?
For a Teacher buying their first home there may be help available. This can come in the form of a Specialist Mortgage Broker helping them with all their Teacher Mortgage advice needs. Alternatively, it may be that as a Teacher you are eligible for specialist products or special mortgage deals for teachers. Teachers are considered Key workers, and there is a lot of help out there for you.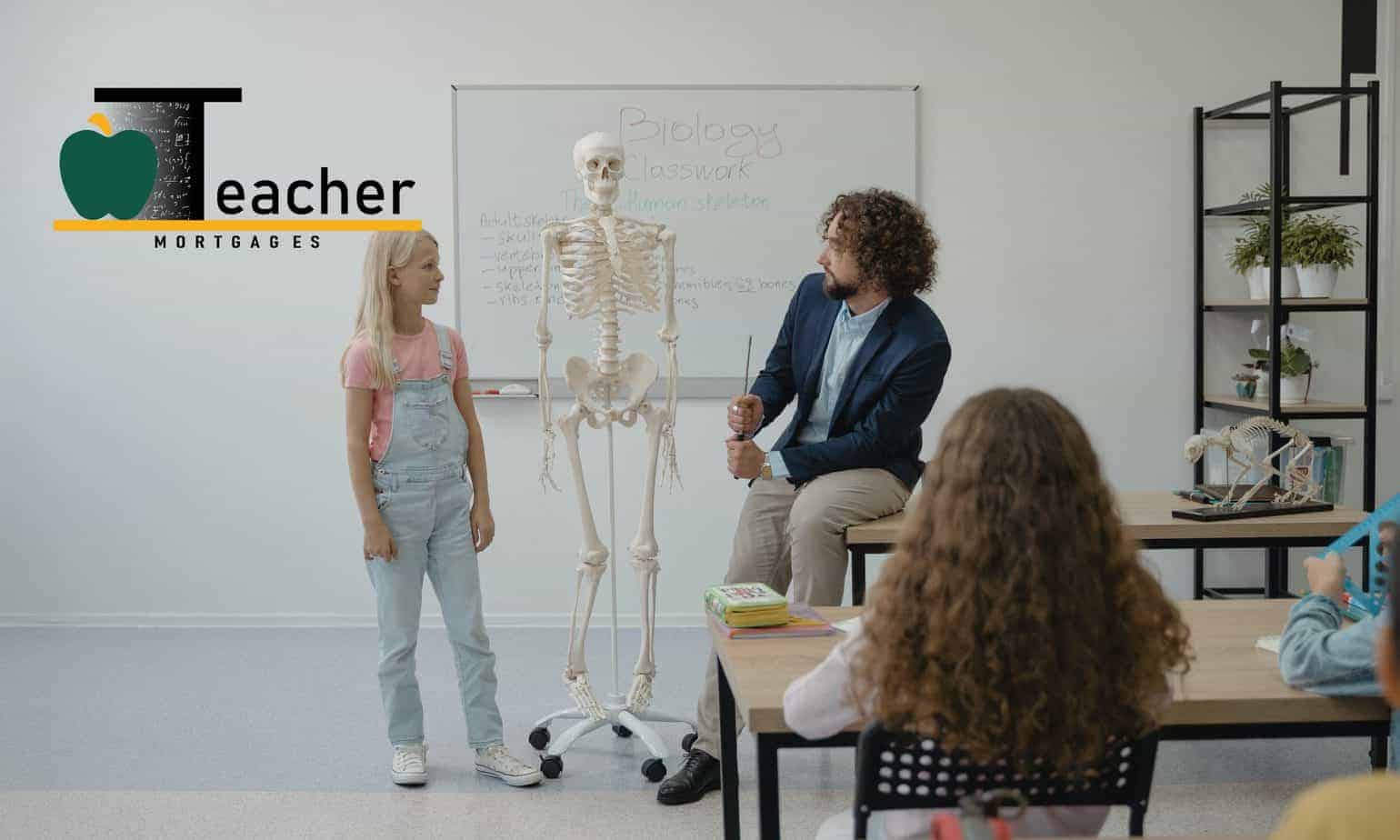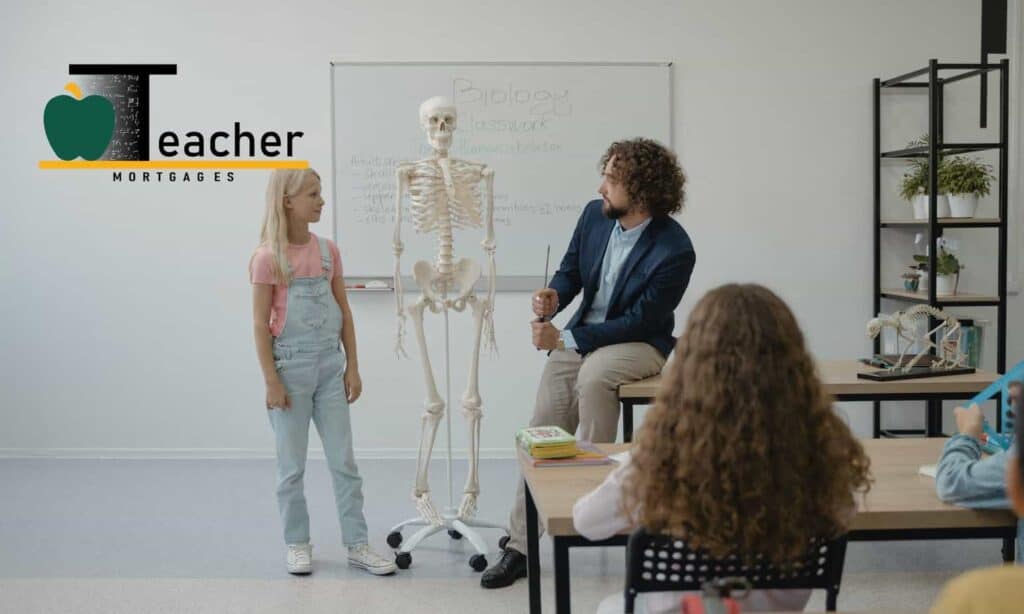 Can a teacher get a mortgage?
Almost all Teachers can potentially get a mortgage. This applies from Trainee Teachers to Newly qualified teachers and beyond up to retired teachers.
First Time buyers may benefit from the various schemes available to them which we cover below.
Can you buy a house on a teachers salary?
Teachers salaries are very stable, and we can easily predict their increases to salary over time. This means that most Teachers, even those receiving a bursary or Newly Qualified can get a mortgage.
Get in touch with a specialist Mortgage Broker to discuss your options.
Different schemes available for a Teacher buying first home
Shared Ownership
The Shared ownership scheme allows you to buy a bigger house on a smaller income or with a smaller deposit. You can then "staircase" your ownership to own more of the property as your salary increases.
This scheme is perfect to help first time buyers onto the property ladder and is usually available with either fixed rate, or variable rate mortgages.
There is a lot of information on Shared Ownership for Teachers here.
Help to buy scheme
The help to buy scheme for Teachers is available to First time buyers and is up to 20% equity loan on the property. This allows you to put down a 5% deposit and get a smaller mortgage.
You can find more information on Help to Buy for Teachers here.
First Homes scheme
The government First Homes scheme offers a minimum 30% discount on eligible new build properties.
This saving is then passed on to the next buyer when you sell the property.
We have more information on the First homes scheme here.
Right to buy scheme
The Right to buy scheme is only avialable to eligible council tenants, and allows you to buy your Social housing property at a discount.
If you believe you are eligible for this scheme, get in touch and we can help.
The Buying process for a Teacher buying first home
Do I need a mortgage adviser?
You may not need one, but you should definitely have one. A Mortgage Adviser has the experience necessary to find the right deal for you, without one you are basing everything on trial and error, which may have a negative effect on your credit score and stop you from getting a mortgage at all!
So you've picked a Mortgage Adviser, what next?
Next they will secure you a mortgage in principle, this will be a lender saying how much they are willing to lend you, allowing you to go on to the next step, and probably the most exciting part of the journey so far! Note: A lot of estate agents won't let you view properties until you have a mortgage in principle.
Home hunting
So you have your mortgage in principle and want to go look for your new home! Think about what aspects of the property are important to you, do you want a big garden?
So you've found the perfect property, what now?
This part is key, you need to make an offer for the property, you should think about what the maximum you can afford is, your mortgage adviser will tell you this.
The Full Mortgage application
So your offer has been accepted and you've agreed to buy the house, now you need the mortgage to go with it. Your Mortgage Adviser will now apply for the full mortgage, they should have already asked for everything they need to do so that they are ready to go when you are!
The Mortgage offer
Once the lender has checked all your information, and have had a look at the property you're buying they will officially offer you the mortgage.
Conveyancing
This is the legal side of things and will be completed by a solicitor. It's sensible to ensure the solicitor you choose is on the lender's panel of approved solicitors, again this is something your Mortgage Adviser can help with arranging.
Got a question about Teacher Mortgages we haven't answered? Try our main page here, still no luck? Get in touch!
Find the right Teacher mortgage today