The Definitive guide to Mortgages for Teachers. Everything you need to know all in one place!
You voluntarily choose to provide personal details to us via this website. Personal information will be treated as confidential by us and held in accordance with GDPR May 2018 requirements. You agree that such personal information may be used to provide you with details of services and products in writing, by email or by telephone. By submitting this information you have given your agreement to receive verbal contact from us to discuss your mortgage requirements
Are There Mortgages For Teachers?
There are currently around 450,000 Teachers in the UK. And around 950,000 staff working in schools across the UK.
Whether you are a Teacher, Teaching Assistant, Supply Teacher or Student Teacher knowing you have options for a mortgage is really important. Particularly as a Trainee Teacher or Newly Qualified Teacher it may feel overwhelming.
To help, we've put together all the information you need when it comes to owning a home as a Teacher.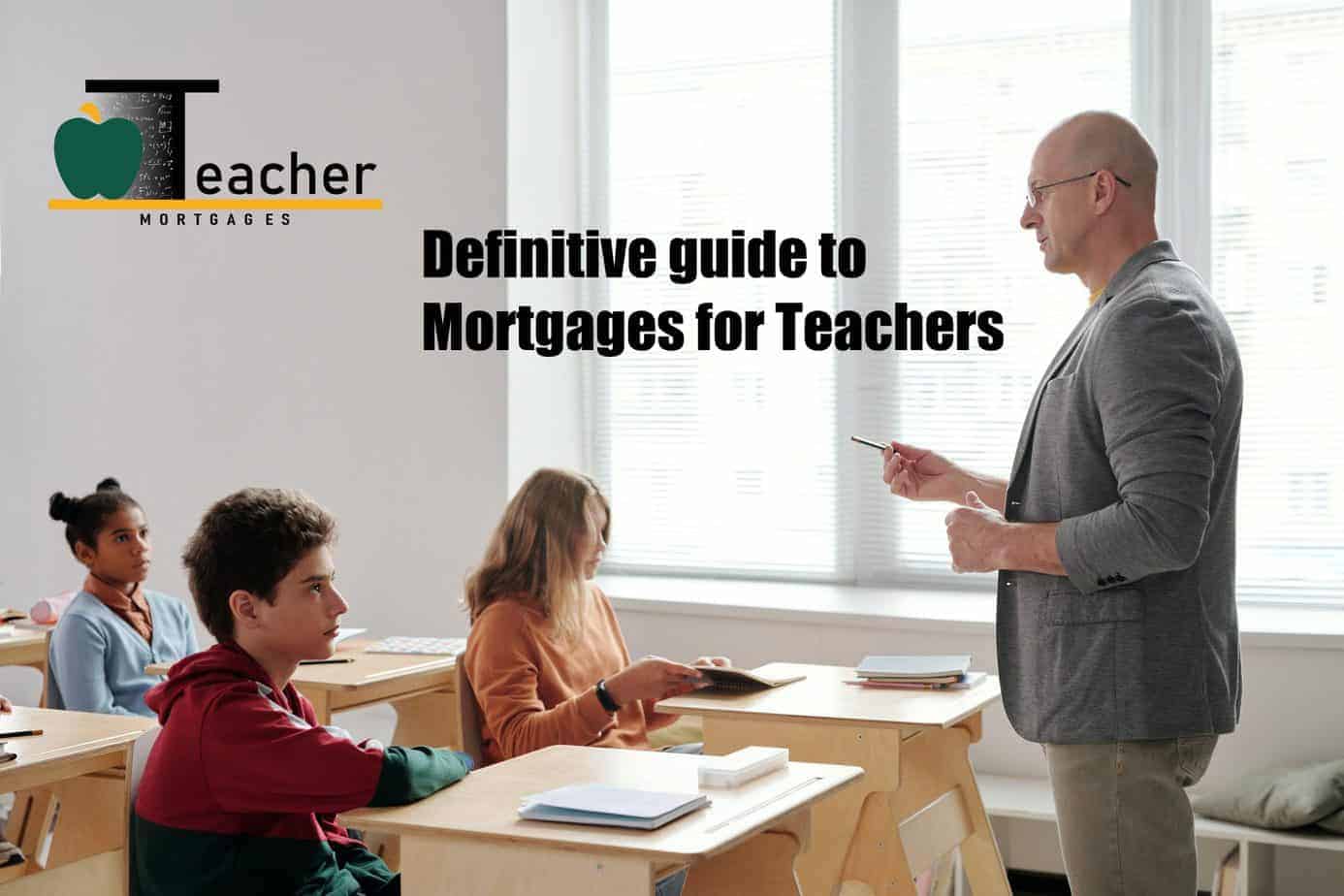 What Are Mortgages for Teachers?
Mortgages for Teachers may not be a specifically designed product for Teachers, or even professionals.
The term Mortgages for Teachers usually refers to a specialist mortgage broker that understands how Teacher Mortgages work and how to get them. There are also specific lenders and products that fit perfectly for Teachers, and may even let them borrow more than others.
Who Are Mortgages For Teachers Aimed At?
Usually for a Teacher Mortgage you will need to be one of the following career paths:
Fully qualified Teacher

Nursery Nurse

New Qualified Teacher (NQT)

Children's therapist.

Trainee Teacher

Supply Teacher

Teaching Assistant
What Type Of Mortgages for Teachers Are Available?
You need to spend time researching lenders, and brokers, like us, that specialise in mortgages for Teachers. We may be able to help you find a mortgage.
You can apply for multiple different mortgages, however do plenty of research first to make sure you are picking the right option for you. Whether that is a joint borrow sole proprietor mortgage, Shared Ownership, Buy to Let mortgage, doing your research is key to make sure you get it right.
Does A Teacher Mortgage Have Any Restrictions Or Limitations?
All mortgages will have some limitations. However, if you are looking to get a teacher mortgage they will likely assess your income, credit history, expenditure etc.
Not all mortgages for Teachers will be open to all Teaching staff. Some may only be for fully qualified Teachers.
Are There Special Discounts On Mortgages For Teachers?
There aren't really any special discounts on mortgages for Teachers. You may get deals that have cashback but this doesn't mean they are specifically for Teachers. Many mortgages have special incentives such as discounted legal fees, free valuations or cashback.
You may be eligible for schemes such as Help to buy or shared ownership, or affordable housing schemes that may offer some sort of discounts.
How Much Can You Borrow On Teacher Mortgages?
To find out how much you can borrow we do some quick calculations, it usually takes us ten minutes over the phone. This will come down to your income, what stage in your Teaching career you're in, your outgoings and your age.
Teachers can generally borrow up to five times their income. However, it will reduce based on your outgoings. The term of the mortgage, and initial length of the product may also affect it, that's why we can't give you a simple formula to work it out yourself.
How Do I Find Out Further Information?
For more information about mortgages for Teachers you may want to consider getting in touch with a member of our Team. Not only will we be able to tell you how much you can borrow, we also will be able to answer any further questions you may have.
Got a question about Teacher Mortgages we haven't answered? Get in touch!
Find the right Teacher mortgage today